About us
UADBB "Rizikos valdymo specialistai" is a fast growing insurance brokerage company, belonging to the insurance and financial consultancy group of companies which consists of credit insurance broker UADBB "Kreditų draudimo brokeris", financial management consulting company UAB "RVS konsultacijos" and debt collection company UAB "Skolų valdymo partneris".
UADBB "Rizikos valdymo specialistai" provides its client with a wide range of professional health, life, non-standard risks, financial risks, operational risk insurance services and risk management.
Private
Home insurance
This insurance is against the selected risks for real estate (buildings and other imovable objects) and movable property (things, household appliances, equipment, etc.).
Personal insurance
Personal insurance provides you and your relatives with financial support and assistance in the event of health problems and other unforeseen circumstances.
Life assurance
The main purpose of life assurance is to take care of the financial wellbeing of people by insuring their life and health.
Corporate
Suretyship insurance
Covers damages for the persons who have suffered losses due to failure to perform the contractual obligations of the insured person or due to improper execution of construction, goods and provision of services contracts.
Directors & officers liability insurance
Protects executives of the company and the company from potential losses that may be caused by the unlawful actions (inaction) of these individuals.
Health insurance
Voluntary health insurance (employee insurance by company funds) is one of the best motivational and loyalty causing measures for company employees.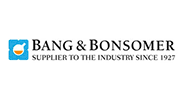 The company's work flexibility, professionalism and many years of experience ensure high quality of service. We recommend choosing this insurance brokerage company as a reliable partner providing the highest quality insurance intermediation services.

We are satisfied with the work of UADBB " Rizikos valdymo specialistai", the team works quickly and qualitatively. We always recommend this company to others.